Michael W Werner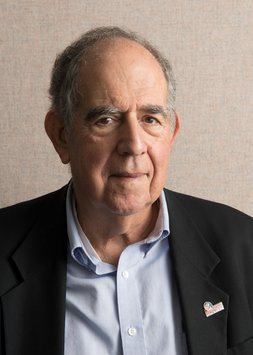 Address:
4800 Oak Grove Drive
M/S 169-237
Pasadena, CA
Phone:
818.354.0146
Fax:
818.354.1740
Curriculum Vitae:
Click here
Member of:
Affiliates
Project Scientist - Spitzer Space Telescope
Biography
Dr. Michael Werner is the Project Scientist for the Spitzer Space Telescope and also served as the Chief Scientist for Astronomy and Physics at the Jet Propulsion Laboratory, California Institute of Technology. He has been an active researcher in infrared astronomy for over 50 years, studying star formation, the interstellar medium, the central regions of our Galaxy, and exoplanets. He has served as Spitzer Project Scientist since 1983 and was one of the leaders of the evolution of Spitzer from a shuttle-attached payload into the elegant free-flying observatory which operated successfully in an Earth-trailing solar orbit for over 16 years. Werner was named the 2006 George Darwin lecturer by the Royal Astronomical Society in recognition of the success of Spitzer and is also the recipient of two NASA Outstanding Leadership Medals and the NASA Distinguished Public Service Medal. He graduated from Haverford College in 1963 with a B.A. in physics and received a PhD in Astronomy from Cornell University in 1968. He is now an active member of the SPHEREx team, working on JPL's newest MIDEX mission.
Education
B.A. in Physics, Haverford College, Haverford, PA (1963)
Ph.D. in Astronomy, Cornell University, Ithaca, NY (1968)
Professional Experience
Jet Propulsion Laboratory, California Institute of Technology

Chief Scientist, Astronomy and Physics Directorate, (2004 - Present)
JPL Fellow (2007 - Present)
Senior Research Scientist (1990 - Present)

Post Doctoral Fellow, University of Cambridge, UK, 1969-69
Visiting Lecturer in Physics, University of California, Berkeley, 1969-1972
Assistant Professor of Physics, Caltech, 1972-1979
Research Scientist, NASA Ames Research Center, 1979-1990
Research Interests
Infrared Astrophysics
Exoplanets and Interstellar Ices
Infrared Astronomy from Space
Selected Awards
George Darwin Lecturer, Royal Astronomical Society, 2006
NASA Distinguished Public Service Medal, 2010
Carl Sagan Memorial Award, American Astronautical Society, 2020
Selected Publications
"On-Orbit Performance Of The Spitzer Space Telescope: Science Meets Engineering", M.W.Werner, P.J.Lowrance, T.Roellig et al. JATIS….8a4002W (2022).
"K2, Spitzer, and TESS Transits of Four Sub-Neptune Exoplanets", A.Duck, C.Harada, J.Harrell,…M.W.Werner, et al. AJ, 162, 136D (2021)
"Spikes: Precision Warm Spitzer Photometry of the Kepler Field", M.W.Werner, V.Gorjian, F.Y.Morales et al. AJS, 254, 11 (2021)
Additional publications listed in CV